The ReMix Difference
Better Waffles
Better tasting waffles than any mix out there.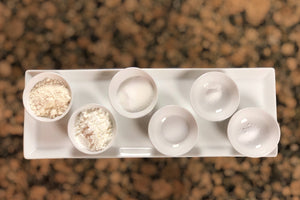 No nonsense ingredients
Only natural ingredients here. No preservatives, added flavors, or other artificial stuff. Just the good stuff.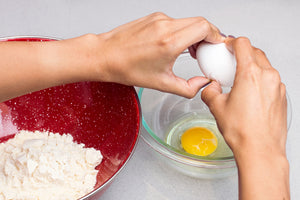 Simple Recipe
With just 3 other ingredients in the recipe, make waffles whenever you want.
Easy Storage Means Fresher Waffles
Only making two waffles? No problem. ReMix seals up keeping things fresh for next time.
Why ReMix?
ReMix Waffles was created to fill the need for high-quality food that can be cooked at home with basic cooking skills. While many food products are either easy to make (and heavily processed), or are made of fresh ingredients but require a culinary degree to complete, ReMix Waffles seeks to find the perfect balance.
From the humble beginnings of a home kitchen and a dream, we're crafting the finest recipes for making delicious food easy.
Learn More
The Simple Waffle Recipe
Ingredients
1 Cup of ReMix Waffle Mix
1 Egg
3/4 Cup of Buttermilk (or your preferred milk)
3 Tbsp of Oil (or Melted Butter)
Instructions
1. Preheat your waffle maker according to the manufacturer's instructions.
2. Mix all ingredients together, until batter is smooth.
3. Pour enough batter to just cover bottom plate of waffle maker.
4. Cook for 4-5 minutes, or until steam begins to stop.
5. Enjoy.
FAQs
What's in the waffle mix?
Flour, corn starch, sugar, salt, baking soda, and baking powder. That's it. No preservatives, chemicals, added flavors or anything else you find in some of the mixes on the shelves these days.
What makes it different?
Besides making a great tasting waffle, with no unnecessary ingredients, ReMix serves as a great base to make your own creations. Use dairy alternatives, add flavors and fruit, or just play with the recipe to make it how you want.
Can I make pancakes with the waffle mix?
Yes, ReMix Waffle Mix makes great pancakes, though I'm partial to waffles. Use the same recipe, and each batch makes 4-6 pancakes.
Where is the waffle mix manufactured?
Each batch is made and packaged by hand in a small commercial facility just south of Boston, Massachusetts.
Do you have a vegan option?
Yep, there are no animal products in the mix. Check out the vegan recipe here. It's pretty tasty.
Do you have a gluten free option?
Are the ReMix products allergy friendly?
As a person with many food allergies in my family, I take them very seriously. The waffle mix does not contain any milk powders, so feel free to use alternatives when preparing the waffles. Although no ReMix products contain nuts, I don't have the scale yet to have my own nut-free facility, so I have to share with others who do work with nuts. I make sure that all the equipment I use is cleaned and separated as much as possible, but there's always the possibility of some cross contamination. My goal is to move to a nut-free facility as soon as possible.
Latest From the Blog: ReMix Your Life
---